How to Create a Blueprint for Aging: Defining Goals for Post-Retirement
 Modern Family Matters Podcasting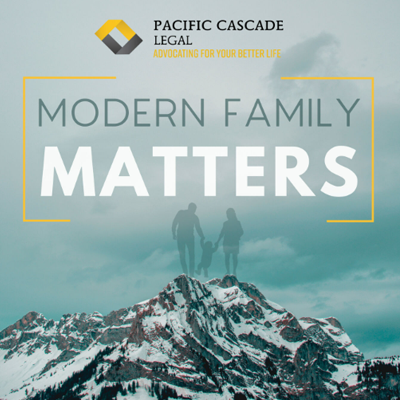 We sit down with Aging Advisor, Allison O'Shea of Openly Aging, to discuss why it's important to plan ahead for post-retirement, and how to avoid last minute decision making about managing major life events. In this interview, Allison discusses the following:
Why older adults need to plan ahead.
Putting a support plan into place before you need help.
The advisor triangle of legal advisor, financial advisor and ageing advisor
How and when to put an aging plan in place.
Why every decision in early retirement needs to look at what can happen in post-retirement.
Learn how the adult children fit into a good support system.
Understanding resources that are available.
The role of a geriatric care manager.
…and much more!
If you would like to speak with one of our family law attorneys, please call our office at (503) 227-0200, or visit our website at https://www.pacificcascadelegal.com.
If you're interested in getting in touch with Allison, you can do so by visiting her website: https://openlyaging.com/
Disclaimer: Nothing in this communication is intended to provide legal advice nor does it constitute a client-attorney relationship, therefore you should not interpret the contents as such.
Mini Bio
Allison O'Shea is a leader in the aging industry. She has over 18 years of direct hands-on experience working with seniors and their families in the role of Executive Director for various Senior Living companies. This experience has given her the knowledge to be a reputable voice in the confusing and overwhelming world of aging.
In January of 2022 Allison opened Openly Aging, LLC. Through Openly Aging, Allison helps families navigate all the options and resources available to them. One of the missions of Openly Aging is to bring education to the community to be a change agent in how we talk about aging moving forward.